Anchored on the edge of the Mediterranean, the Monegasque coastline has two marine protected areas, which were created in 1976 and 1986 respectively, at the behest of Prince Rainier III
The Larvotto marine area
Primarily designed to conserve and enhance a patch of Neptune grass that is home to several heritage species. The area extends from the shore 600 metres out to sea. It covers 33.6 hectares, 23 of which are classified as a Ramsar site, named after the Convention on Wetlands of International Importance.
The Spélugues coral reef marine area
Is home to coral formations as well as numerous iconic species and habitats (red coral, sponges, gorgonians, hatpin urchins, noble pen shells and several species of "noble" fish including a number of grouper). The area extends from the shore 90 metres out to sea and covers 1.9 hectares.
The location of these areas in resorts which attract large numbers of visitors within a highly urban environment makes protecting them a significant challenge. Several actions are therefore being taken to ensure the protection of this unique natural heritage:
Inventories, mapping and monitoring of marine plant and animal life are regularly carried out to assess fish populations and habitat quality. Improving understanding, monitoring and research of marine biodiversity is also one of the aims of the National Biodiversity Strategy;
Since the 1970s, artificial reefs have been immersed in the areas to promote the development of marine plant and animal life. "Latest generation" reefs made using a 3D printer were submerged into the water in November 2017: a first not just for the Mediterranean but for the world in terms of the size of the reefs printed;
The Marine Police Division provides constant protection for marine protected areas, where fishing and mooring are strictly prohibited.
The marine protected areas provide valuable laboratories for scientists. They are also excellent teaching tools to help improve the public's understanding of marine biodiversity. To raise awareness among young people about protecting the marine environment, a marine educational area was also established in 2019 at the Rainier III Solarium site. It is managed by pupils in a Year 6 (7e) class in the Principality, assisted by their teacher and with the support of a scientific supervisor.
Governance of the Larvotto and Spélugues marine protected areas is the responsibility of a national monitoring committee, which is charged with setting out guidelines for their management. The committee's members include representatives from the Government, the Prince Albert II Foundation, the Institute of Oceanography, Monaco Scientific Centre, the Department of the Environment and the Department of Maritime Affairs. The committee is supported by a Marine Protected Areas Coordination Group, which aims to facilitate the implementation of these guidelines, and a manager, the Monegasque Association for the Protection of Nature (AMPN), which carries out daily action plans to preserve the environment of marine protected areas.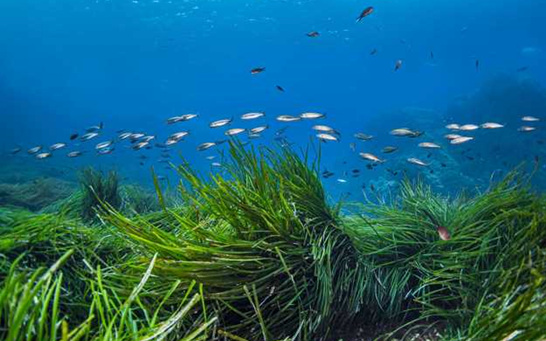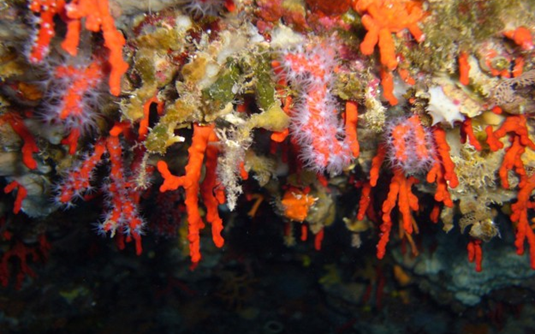 Map of marine protected areas
Réserve du Larvotto
Superficie : 32 Hectares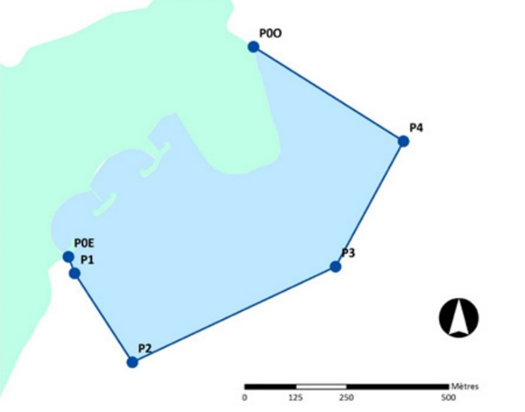 | Délimitation | Longitude | Latitude |
| --- | --- | --- |
| P0E | 7°25′,99 E | 43°44′,67 N |
| P1 | 7°26′,00 E | 43°44′,66 N |
| P2 | 7°26′,10 E | 43°44′,54 N |
| P3 | 7°26′,48 E | 43°44′,66 N |
| P4 | 7°26′,60 E | 43°44′,81 N |
| P0O | 7°26′,35 E | 43°44′,94 N |
Réserve du Tombant des Spélugues
Superficie : 1.9 Hectare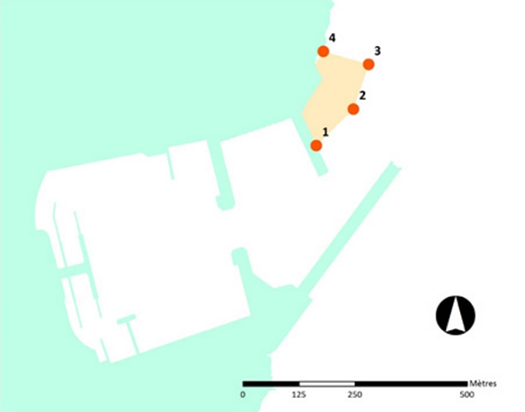 | Délimitation | Longitude | Latitude |
| --- | --- | --- |
| 1 | 7°25′,79 E | 43°44′,22 N |
| 2 | 7°25′,85 E | 43°44′,26 N |
| 3 | 7°25′,88 E | 43°44′,31 N |
| 4 | 7°25′,80 E | 43°44′,33 N |