THE "CLEAN PORTS" CERTIFICATION
Since 2011 the Ports of Monaco have obtained the European certification of "Clean Ports" awarded by the AFNOR.
This CWA 16387 certification has been spread to an European scale and it shows the common efforts to make use of an environmental management of the ports.
In 2020 the certification "Clean Ports actifs in Biodiversity" (related to the flore and fauna of the ports) has been added to the first one. These certifications are the symbols of the excellence concerning the environmental management of the ports. They express the decision taken by the SEPM to take commitment in supporting the preservation of local biodiversity, such as sustainable development of the coastline and sea activities. The first Biohuts have been installed in 2014 and take advantage of an ecologic follow-up and a monthly maintenance control within the NAPPEX project (www.nappex.fr).
Biohut: artificial habitats protecting and restoring the ecological nursery function. These nursery allow to rehab an ecological system (Port Hercule : 24 Biohuts / Port de Fontvieille : 26 Biohuts)
In February 2019 five Tide pools have been installed on the Fontvieille seawall for the ecological restauration of the port. The objectif is to increase the ecological value of the coastal and sea frameworks, to support the sea biodiversity, conributing to the structural performance of the works. The aim is to imitate the basins of natural rocks typical of rocky shores, suitable to the development of the ecosystem. The first results have shown a cover of living organisme from 90 up to 100%, made by seaweed and other such as copépodes, amphipodes, isopodes, vers marins, … (https://econcretetech.com/)
Certifications ISO 9001 & ISO 14001
In 2018 the SEPM has obtained the certifications ISO 9001 & ISO 14001, renew evey year since.
Label Monaco WELCOME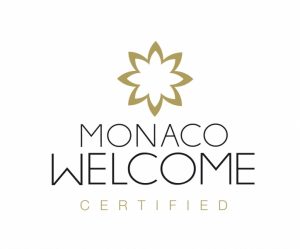 The permanent research of the client satisfaction is the hearth of the quality approach by SEPM in the context of Monaco WELCOME label.
Monaco Safe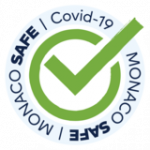 Our Company is salso certified by Monaco Safe. This certification garantee a securised and responsible environment concerning sanitary measures enacted the Monaco Gouvernement fighting against COVID-19 virus.