SEPM (Société d'Exploitation des Ports de Monaco) was founded in 2002, since when it has provided the technical and commercial management of the ports of the principality.
Fully held by the City-State of Monaco, this public limited company under Monegasque law ("SAM") began its managerial activity on 1 January 2006. SEPM has also been awarded the management of the new semi-floating sea wall and its cruising business.
SEPM has therefore been set several different objectives within its core business:
Defining commercial policy for amateur sailors and cruise companies.
Revitalising the ports of call of boats and yachts.
Welcoming leisure craft remains the priority of the SEPM teams, which currently have some forty members. This company, whose chairman is Aleco Keusseoglou, has ambitious quality of hospitality, service and safety targets in the aim of developing these ports.
This commercial objective is set to contribute to promoting such areas, improving hospitality in the principality, and developing the Monegasque economy even further via the direct and indirect effects of pleasure boating and cruising.
Edito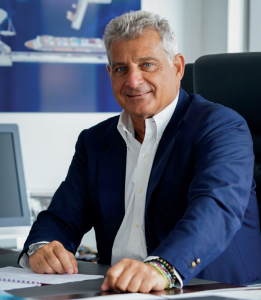 The Principality is devoting a significant part of its development to the maritime activity. This is why Hercule Port, as a natural deepwater port, benefits from constant improvements towards its protection and its equipment. The installation in 2002 of a 350-meter long semi-floating ecological breakwater anchored a a depht of around 100 meters is the proof of this.
Since the beginning of its mandate, the Société d'Exploitation des Ports has been successfully implementing the missions it has been trusted with. Its provide its ports with premoum services and positions them as ports of excellence. It ensures the protection of their environment in collaboration with government services, modernises procedures, and increases the resversions in favour of the State. It also contributes, with the Cruise activity, to the economic development of our city-state, while preserving the Monegasque identity (out of 1050 berths, 600 annual contracts concern those under 16 meters).
The strategy of the Ports of Monaco, trough its subsidiary the « Société Monégasque Internationale Portuaire » (SMIP), is to export its expertise but, above all, to find complementary supply solutions close to Monaco, with its first concrete result being the acquisition in 2016 of the Cala del Forte Port in Ventimiglia, Italy, which was put into service last July 2021.
All these components place the Principality today as the « Capital of advances yachting ».
Aleco Keusseoglou
President of Société d'Exploitation des Ports de Monaco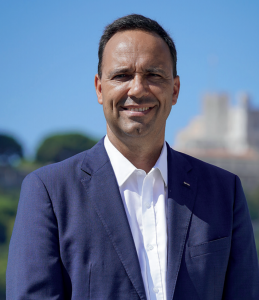 Welcoming, serving and informing boaters from all over the world and calling at our ports in the Principality, are our missions. About forty qualified, multilingual people trained to meet expectations and satisfaction of our customers, work in port environmental located in the heart of our city, which is punctuated throughout the year with festive, cultural events, sports and on the yachting. The Grand Prix and the Monaco Yacht Show are our two biggest challenges in terms of logistical and technical organization.
This is why our Guide to Monaco Ports is bors today. This new, practical, complete and qualitative tool welcomes our newcomers, owners and professionals on board, informs and highlights our commitments, our values, our identity. It presents some institutional and private actors of the Principality dedicated to meeting their needs. A paper complement to our new imminent website, the Guide des Ports de Monaco Best of Yachting also presents an index of companies active in the yacht and superyacht sector in Monaco.
Olivier Lavagna
General Director of Société d'Exploitation des Ports de Monaco.